New Apple Products: 2022 Releases
Warning
: Undefined variable $size in
/var/www/wp-content/themes/fixapplenow/content.php
on line
108
Warning
: Undefined variable $attr in
/var/www/wp-content/themes/fixapplenow/content.php
on line
108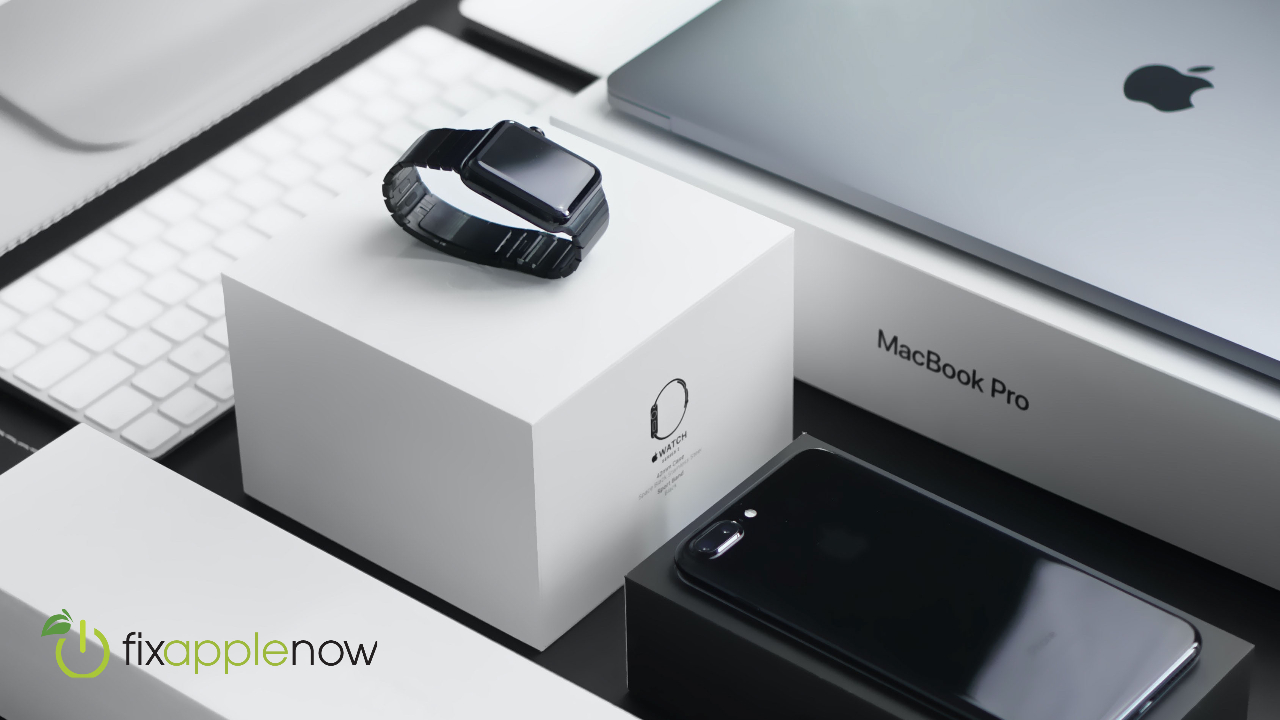 Apple is constantly innovating and with multiple products lines, the company releases dozens of anticipated updates every year. In 2022, Apple has already released new products and major application updates that excite us about what could be coming down the pike. If past years are any indication, Apple will drop some major new products in fall of 2022.
In this post, we'll review several of Apple's most exciting 2022 releases, as well as with some highly anticipated new products slated for release in the coming months. Hold onto your M1 chips—and let go of your iPod Touch—because we are hurtling into an exciting year of 2022 Apple releases.
New Apple Products 2022: Already Released
Earlier this year, Apple announced the launch of the ultra-powerful Mac Studio desktop computer. More powerful than the Mac mini, the Mac Studio provides more memory and more processing power while being only slightly larger than the mini. It can be paired with the new Studio Display, a 5K monitor designed to replace the retired 27" iMac display. You can pair the Studio Display with a Mac mini if you already have one.
Apple also released its third-generation iPhone SE and fifth-generation iPad Air with sleeker profiles and more powerful updates. Case in point? The iPad Air is now equipped with Apple's M1 silicone chip.
New Apple Products 2022: Still to Come
M1 Chips… and the M2??
The Mac Studio release has already made waves, but there are rumors of even more new Apple products this year as well as advanced upgrades to existing products. Currently, Apple is exchanging the Intel processors in its Mac computers for its own Apple M1 processor, which has already improved the Mac Studio, the MacBook Air, the Mac mini, and some several sizes and speeds of the MacBook Pro. The Apple processor line includes the regular M1 Pro chip, the M1 Max, and the M1 Ultra. MacBook Pros with more than 16GB of RAM do not currently feature M1 chips; they still use Intel processors. However, the transition to M1 Max chips for all MacBook Pro computers could be happening in 2022.
While it's possible that the M2 chip could be released this year, at this point we can only speculate on the additional power and speed it could provide, but if the M2 can exceed the power of the M1 Ultra, it could be a gamechanger.
iPhones
Like the rest of the world, we're definitely anticipating new iPhone 14 models, which will likely offer larger display areas without increasing the size of the phone—thanks to a clever redesign of the notch for the camera. In addition to the speed improvements we're already expecting this year, Pro Models will feature titanium frames to increase durability.
MacBooks and iPads
A new MacBook Pro and iPad Pro are in the works—with the most likely advancement being the inclusion of the M1 chip in the MacBook Pro—along with an even lighter MacBook Air. This version will be faster and more streamlined and will still include USB-C ports without HDMI or SD card connections.
AirPods
Word on the street is that our trusty AirPods may be redesigned without the bottom stem to fit more easily in the ear (and to better compete with Samsung and Google earbuds).
Apple Watch
Whispers abound regarding the development of the new Apple Watch Series 8. While it's unclear which new features Apple will add, more monitoring features like sleep apnea tracking or temperature sensing are all but guaranteed. People have speculated about a new blood-pressure monitor, but it is unclear if Apple will introduce this capability by end of year. It does seem highly likely that Series 8 will offer three watch sizes instead of just two and a larger range of color choices, so stay tuned.
Application Updates
In April, Apple released iMovie version 3.0, which includes automatic video creation tools as well as a storyboard feature designed to help users plan their videos and create usable video structures more quickly. The new version of iMovie works on iPad and iPhone, and it is particularly useful to people new to creating video content. Thanks to storyboarding features, amateurs can become savvy videographers at a much quicker pace. This version is capable of auto-creating movies from your existing clips and photos, which further simplifies the process for newbies. One caveat: iMovie for Mac has not yet been updated, but it can work with videos created on your iPhone using this latest iMovie version.
Sustainable Choices
Apple is officially manufacturing with more recycled materials across all its product lines by using recycled tin, cobalt, and gold. Most significantly, at least 59% of the aluminum in new Apple products come from recycled sources. The company is still moving toward its goal of eliminating plastics in its packaging by 2025, and as of 2021, only 4% of Apple packaging was made from plastic.
A Fond Farewell
As of May, Apple said goodbye to its beloved iPod Touch line. The company has phased out production of the device, which launched as the revolutionary iPod in 2001. The move reflects the massive customer shift toward all-in-one devices with constant internet connectivity, a transition that has coincided with the rise of streaming services like Apple Music or Spotify over individual song or album purchases.
For those of you who prefer a dedicated device for music listening, you may have to find a new music-centric device or repurpose an old iPhone. As ever, .
Waiting with Anticipation
With the possible introduction of the M2 chip, significant upgrades to existing products could be on the horizon. At Fix Apple Now, we're staying on top of the latest releases and are constantly developing techniques to work with new Apple product configurations and manufacturing specifications. We're equipped to fix Apple products without losing data or harming the device. In most cases, you'll find your product to be faster and better performing than before you brought it to us.
If you're unsure about whether you should switch to a new version of your existing Apple product, give us a call. Our experts can evaluate your device and advise you as to whether a replacement product is recommended or if changes to your apps or device reconfiguration offer the best solution.
Contact Fix Apple Now in Weston today for your Apple device repairs and tech support. We're happy to provide you with free diagnostic checks and even offer a convenient mail-in service if you can't make it to the shop. Whether by phone or in person, we love geeking out with you over your Apple products!