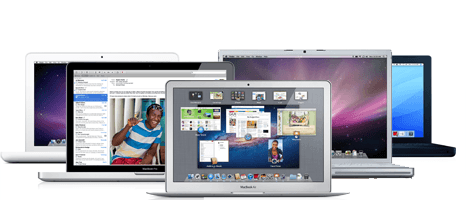 Mac Laptop Repair
Professional Repair Service
We can troubleshoot & repair any issue with your Mac Laptop any gen. Professional Mac laptop repairs and upgrades! Fix Apple Now, based in Weston FL. has a team of professional Apple laptop repair specialists to handle and troubleshoot all sorts of hardware problems you come across with your Apple laptops.
Our team of Apple Mac Laptop technicians has the skills to troubleshoot and repair any fault related with Mac laptops with quick turnaround time.
Most Common Issues
Do you experience any of the following symptoms with your Mac laptops – the display has no picture after you turn it on, you don't hear any fan or hard disk activity sounds after you turn the laptop on, doesn't seem to have any power when you try to turn it on or the laptop shuts down randomly during use?
Our Mac Laptop Repair Procedure
Maybe you spilled liquid on Mac laptop? Then you've come to the right place for affordable and reliable Mac laptop repairs. Upon receipt of your laptop at our Store, a complete diagnosis is performed by one of experienced Apple Mac laptop repair technicians and on completion of the process, the technician will inform you the results and the available options for getting your laptop fixed.
Our certified technicians perform screen replacements, repair crashed hard drive, bad SSDs, water damage, keyboard, cracked LCD, shattered glass, logic board, trackpad, hinges, replace battery & more.
Repairs Near You
Are you searching for "Mac laptop repair near me" all over the Internet? Visit our Weston store for Mac laptop repairs near you or use our secure mail-in option for fast and effective service.
For local repairs visit one of our stores in the Florida area or give us a call, Walk-ins are welcome. Stop by at our repair shop to fix your Mac laptop or use secure mail service option if you are located too far.
Other Repairs

MacBook Pro

MacBook Air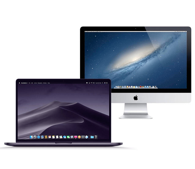 Mac
Location:
Fix Apple Now:
2806 Weston Rd #B, Weston, FL 33331
Service areas
Fix Apple Now is a Miami area based company proudly serving neighbors from the following locations:
Sunrise, FL; Plantation, FL; Fort Lauderdale, FL; Davie, FL; Cooper City, FL; Weston, FL; Southwest Ranches, FL; Pembroke Pines, FL; Miramar, FL; Hollywood, FL; Hallandale Beach, FL; West Park, FL; Aventura, FL; Sunny Isles Beach, FL; North Miami, FL and North Miami Beach, FL areas or anywhere in the U.S.A. via our mail-in service.