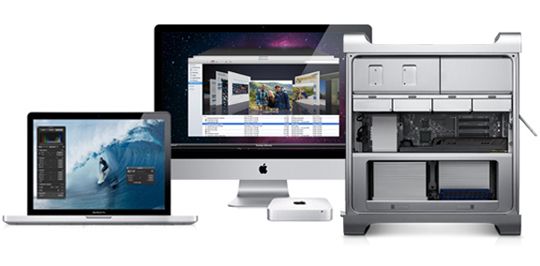 Mac Repair
Apple Mac Repair
Our team at Fix Apple Now is specialist in Mac repair and offers affordable and efficient repair for your Mac model; We can troubleshoot & repair any issue with your Mac. Our certified Mac technicians perform battery replacements, repair crashed hard drive, bad SSDs, fix water damage, keyboard, cracked LCD, shattered glass, logic board , trackpad, hinges & anything else your Apple computer needs.
Fix Apple Now, based in Weston, Florida, has been in business since 2012 and provides professional Mac repair and upgrades services for residential users and business clients.
We specialize in troubleshooting, and repair hardware and macOS problems of Mac desktop and laptop computer models. At Fix Apple Now, we have a team of knowledgeable Mac logic board technicians who have extensive practical understanding and experience of component level repairs.
Most Common Mac Issues
Do you experience any of the following symptoms with your Mac
Mac is so slow, Mac won't turn on, spilled water on your Mac notebook, Mac displays a blank screen, distorted or scrambled video or cracked screen, experiencing start-up or login issues, no video on the computer screen, Apple computer restarts unexpectedly, battery won't charge, stuck or non-responsive keys, a flashing question mark appears when you start your Mac; or experiencing Wi-Fi issues when using your Mac? If you want to transfer data over from another Apple computer we offer data migration or data transfer service.
Our aim is to provide our clients with the best possible Apple Mac desktop computer and Mac laptop repair and upgrade services.
FAQs
How much would it cost to repair your Mac?
Prices depends on exact Mac model number and year. We offer free estimates, visit one of our stores or give us a call for a free quote.
How long would it take to repair your Mac?
 Most Mac repairs will be completed within 1-3 days. For major repairs, we will strive to deliver your fixed device in less than 6 days.
Where can i get my Mac repaired?
 Are you searching for "Mac repair near me" all over the Internet? Visit our Weston store in the Miami area, or use our secure mail-in option for fast and effective service.
Is it worth fixing a Mac?
If your Mac laptop or desktop is not older than 10 years is almost always a better idea from a financial perspective to fix a Mac rather than purchasing a whole new one.
We only use OEM Parts
Another essential aspect of our company is the fact that only OEM parts are used. Using OEM parts not only makes your Mac perform the same way as before, it also reduces the risk of malfunctioning as it often happens when fake parts are used. Our number one rule is to use OEM parts as it indeed helps in maintaining the integrity of your Mac.
Mac Diagnostic Service and Free Quote
Not sure if your Mac is broken? Or maybe you think there's something wrong and cannot figure it out. We'll run a series of tests to find out exactly what the issue is. Well, we offer inspection services where we diagnose what the problem is. After diagnostic we will move towards how to fix your Mac, how much it will cost and how long would it take. It is quite common for consumers who are not so apt with technology to get stuck in common errors and glitches. Well, we are here to help you figure it out!
Customer Approval for Mac Repair
No repair will be done on your Mac without receiving your permission to proceed with repairs, and you approve the quote. If you decided not to get your Apple computer repaired, we will pack up your product and return it.
What computer problems are you experiencing?
Did you know that your Mac logic board controls the computer's major components, and a failing logic board can result in disaster? If your Mac won't turn on, even when you press the power button, you need an Apple Mac expert to fix it. Sure, a dead battery could be the culprit, but without proper diagnostics, you'll be left in the dark.
Failure to boot when a power cord is plugged into an outlet could mean that you have a logic board (or sometimes referred to as "motherboard") computer issue. Is your Apple computer freezing to the point where you have to hold down the power button to force shutdown? This is a common Mac repair problem and could mean that your memory modules are failing or, you need your logic board repaired. Mac repairs don't have to be stressful. Fix Apple Now understands the importance of recovering your data and we have the know-how to preserve it.
Do not put off Mac repair service that can lead to more serious issues in the future. Place your Mac laptop or Mac mini in the hands of quality, certified Apple techs. If we have the parts in stock, we can have your Mac fixed and back to you within 24 hours. We use top quality parts and include a warranty on all desktop and laptop repairs.
Fix Your Mac Nearby
Whether you need to repair, mend, fix, replace the screen or restore your Mac we can help, and what's more is that we offer some of the most competitive prices on the market for Mac repairs. Visit your nearest Fix Apple Now location to fix you Mac or give us a call.
Use our mail service or stop by at our location for professional repairs.
Location:
2806 Weston Rd #B, Weston, FL 33331

MacBook Pro

MacBook Air