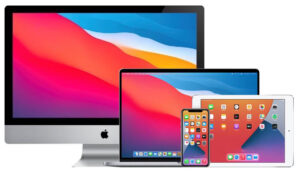 Fix Apple Now - Weston
Weston, Florida. Apple Repair
Premium Apple Repairs for Weston Area
Specializing only in Apple device repairs, Fix Apple Now in Weston, Florida. offers best Apple cellphone, tablet & computer repair & upgrade service in the industry. With over 15 years of combined in-field Apple repair experience, our qualified Apple technicians offer high quality repair for broken Apple device of any generation. We specialize in iPhone, iPad, MacBook Pro, MacBook Air & Mac repair, logic board repair, data recovery, cracked screen replacement and LCD repairs for a variety of Apple models. If you have a MacBook Pro or a MacBook Air with a broken or damaged screen we can help as well. Quick turnarounds, affordable prices and high-quality Apple repairs (please see below for a complete list of Apple devices and repair services).MacBook Air Screen
Apple Repair – Types of Device
Apple Repairs – Repair Options
Fix Apple Now Weston is a complete Apple repair service – we provide device testing and cleaning before shipping your fixed device back to your chosen address. We are also happy to buy your broken Apple device from you if you decide you want to part with your old equipment. If you are unsure as to the cost of repairs, why not take advantage of our free and impartial diagnostics and estimate services before deciding whether to repair the device or take the cash.
Each of our Fix Apple Now Weston technicians understands the importance of returning a broken Apple device to full working order as fast as possible. When your access to everyday applications such as email, banking, and social media is restricted or denied (or made all that more difficult through a cracked, bleeding, or unresponsive screen), your personal life and professional life can grind to a sudden halt. That's why our highly skilled and fast-working team of Apple device technicians guarantees 24 hour repairs in most common cases of repair (where parts are in stock), with a 1 YEAR WARRANTY as standard. Macbook Pro screen
Why Choose Fix Apple Now?

Quality Apple Parts
We only use quality Apple parts to ensure your Apple device runs efficiently.

Certified Apple Technicians
Most of our team are certified Apple Technicians, you're in safe hands with us.

24 Hours or Less Service Time on Repairs*
*Based on the service issue and parts in stock.

No Fix, No Fee
If we can't fix or repair your Apple device, we won't charge you a cent.
BBB Accredited
At Fix Apple Now 🔧🍎 we are committed to providing high-quality service and repairs. Honesty and responsibility with our clients are one of our main values.
Mail-in / Walk-in – Apple Repair Your Way
Fix Apple Now in Weston, Florida offers both walk-in services and mail-in Apple repairs. If you are in the Miami area, please visit our Weston store for instant support. We maintain an expansive inventory of quality Apple parts that could mean we are able to offer a same day fix for your Apple device (common issues include cracked or unresponsive screens and damaged logic boards). 
Our mail-in repair option opens up our expert Apple repair services to the whole country. Simply speak to a member of staff about your Apple issue and we will know to expect your device. 
Fix Your Mac, iPad & iPhone in Weston, FL
Help is available if you need to restore, mend, repair, replace the screen or fix your Mac, iPad & iPhone in Weston, FL.
Location Information
Fix Apple Now is conveniently located in Millennium Plaza next to Bellini Italian Bistro, BurgerFi, Subway and Moon Thai & Japanese Restaurants.