Service Reviews
I thought I would need to replace my iPhone with a new one for $850 as the AT&T store suggested. But right before I was headed back to the AT&T I called Fix Apple to try a speaker replacement. I waited just a few minutes and was surprised it was just a dusty speaker! I could not believe it!! When I asked what was the cost they said No Charge. What a class act!!
Ben B.
May 8th, 2017
Premium 24 Hour Apple Repair Service in Miami Area, Florida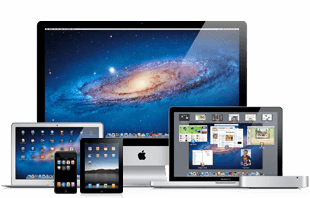 Specializing only in Apple device repairs, FixAppleNow offers best Apple cellphone, tablet & computer repair & upgrade service in the industry. Our Certified Technicians offer high quality repair service for broken Apple device of any generation: iPhone, iPod, iPad, Mac Laptop & Desktop Computer. Whether you have a cracked iPhone 5s or iPhone 6 screen, shattered iPad 2 glass, iPad Mini lcd, or need MacBook Air or MacBook Pro repair service, we promise you excellent repair quality and the fastest repair turnaround time.
Our goal is to deliver fast best quality service. We will try to repair your broken, water damaged or shattered iPhone, iPod Touch, iPad or Mac Computer with same day to 24 hours turnaround.
Select a service option that works best for your schedule and location.
Mail Repairs
No Apple repair store near you? Use FixAppleNow Mail Service. Let us fix your iPhone, iPad, iPod or Mac Computer! Ship it to us & it will be fixed within 24 hours.
Walk In Repairs
Do you live in Miami Area and need to fix iPhone screen, iPod, iPad glass or Mac laptop? Fix it at our Weston, FL or Hallandale, FL repair store.
Why Choose FixAppleNow?
Apple certified technicians
Best customer service
OEM or best quality parts
24 hour service for most repairs
3 months warranty
FREE estimates
About FixAppleNow
FixAppleNow offers best quality Apple repairs. Our services are not only result-oriented but also quick and cost effective. We specialize in iPhone Repair, iPod, iPod, & Mac Repairs. Anything from iPhone screen repair, or iPad glass to crashed Mac hard drive can be fixed fast!