Must Have Apple Accessories
Warning
: Undefined variable $size in
/var/www/wp-content/themes/fixapplenow/content.php
on line
108
Warning
: Undefined variable $attr in
/var/www/wp-content/themes/fixapplenow/content.php
on line
108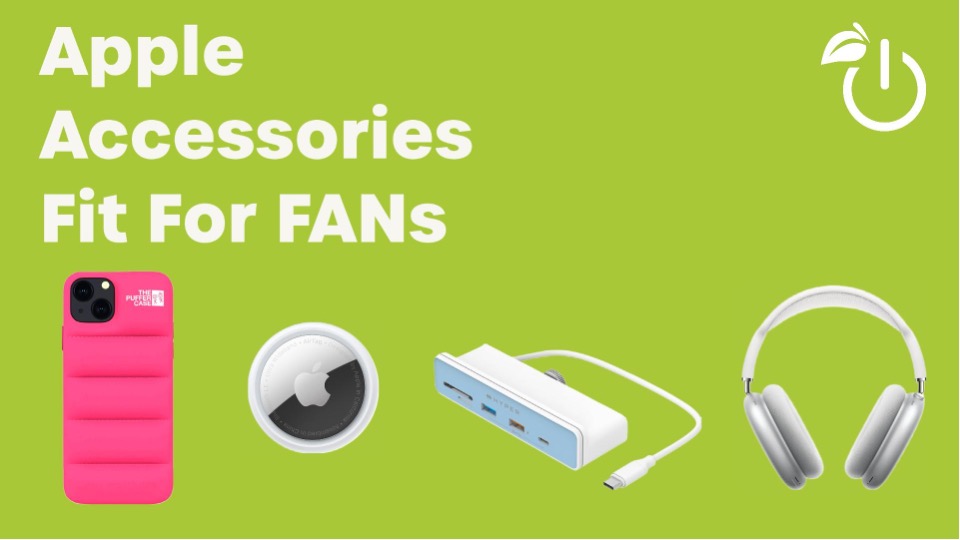 Must Have Apple Accessories that Add Protection and Pop to Your Device
No matter if you have an iPhone, iPad or iMac, we all want to get the most of our Apple products. Sometimes that means going out and finding the perfect Apple accessory to pair with your device. In a world filled with technology it can be difficult to find that perfect accessory. Lucky for you, we have compiled a list of Apple accessories that'll bring some pop, functionality and protection to your devices.
iPhone Accessories
The Chic Greek offers a Faux Crocodile iPhone case that combines fantastic protection and major style. Faux leather has been in fashion for some time and this case is perfect for anyone who wants to show off their iPhone while also being environmentally conscious. When we say environmentally friendly, we really mean it! All Faux Crocodile cases are made of 100 percent cruelty-free vegan materials. Get a high quality case that provides great protection with this Chic Geek case. They also have various colors to choose from, so you can select the color that fits you best.
Continuing the case trend here, we have the Puffer Case by Urban Sophistication. This case has been described as the ultimate wardrobe staple for iPhones and has been trending online due to it being the phone case chosen by celebrities like Rosalia and Justin Bieber. The squishy yet protective case comes in various colors and styles that fits any aesthetic. It's made of water resistant material that adds extra protection and helps prevent any slip related accidents. The Puffer Case offers strong protection and raised edges at an affordable value. Raise your iPhone and selfie game when you purchase this popular phone case.
We're all familiar with shattered phone screens and we all know where to go when we have one (wink,wink) – but as humans we must do everything we can to prevent them from happening. Enter Spigen Tempered Glass Screen Protector. If you don't already have a glass screen protector on your iPhone, here's your sign. This product is an essential Apple accessory and separates itself from the competition by including an innovative auto-alignment kit that makes installation virtually effortless. Get your glass screen protector and prevent any further damage from coming your iPhones way. If you don't, you know where to find us.
iMac Accessories
One of the common complaints about iMacs is their lack of cross compatibility. The Hyperdrive 6-in-1 Hub solves this problem for the latest Apple desktop. USB connection is still a vital staple in the technological community, so having this Apple accessory expands your connectivity to a wider range of devices. Included in the HyperDrive USB-C hub are 5 front-facing ports for easy access to memory cards, USB connection, charging devices and even HDMI connection. This product allows quick transfers of photos and video files as it comes with universally compatible MicroSD and SD slots. It's also engineered to fit securely to the bottom of your iMac without the need for any tools, making installation a breeze.
For those who work best in an uncluttered working environment, you'll love the HiRise Pro. This Apple accessory goes right under your iMac and has plenty of hiding space for your hard drives, AirPods, wallet or business cards. The HiRise Pro elevates any iMac display with gunmetal sides and walnut grille. Forget about messy cables at your desk when you get this stand that's compatible with current iMacs and the new iMac Pro.
iPad Accessories
If you're looking for an apple accessory that's fit for your on-the-go lifestyle, look no further than the Apple Smart Keyboard for the iPad. The Smart keyboard provides seamless connection and is perfect for those on the move. Not only is this a top-rated iPad keyboard, but it also offers a dual protection and typing function. Users can type their heart away and simply fold it up once they're done to keep their screen protected. This Apple accessory is compatible with iPad Pro 10.5c-inch, iPad Air (third generation) and iPad (ninth, eighth and seventh generations).
This upgraded Apple accessory delivers a versatile design built for the iPad user. The HoverBar Duo is an ergonomic iPad mounting device featuring a newly introduced QuickSwitch Tab that allows you to easily interchange between desktop and mounted orientations. With form-factor functionality, this product lets users adjust the height and depth of your iPad's placement. It's also capable of holding a variety of models including the 12.9-inch iPad Pro or the latest iPad mini 6. 12 South also gives you the option of having this device in either white or black colorways to fit any desk setup. The Hoverbar Duo makes working with your iPad more comfortable, convenient and is easy to assemble.
Cross Device Accessories
Never worry about losing your valuables again with the AirTag. This small (but convenient) device can be stuck to just about anything and you can use your iPhone to find exactly where your tagged device is. Attach it to your MacBook case, your keys or your backpack and just like that you can view the device through the Find My app. If your AirTag is nearby, your iPhone can actually lead you straight to your lost item using Precision Finding. Precision Finding allows you to see the distance between you and your AirTag and is compatible with iPhones 11 and up. With the price of Apple products being what they are, it's never a bad idea to invest as much as you can in ensuring yours can be found no matter what.
Everyone's plugged in nowadays and if you are you better have the best quality products for your listening experience. The Apple AirPods Max is the big brother to the standard AirPods and stands out due to its over the ear design. Setup is effortless and easily pairs across all your Apple devices. Some unique features include spatial audio, memory foam ear cushions and noise cancellation to help block everything out. If you're a music/podcast lover and there is one Apple accessory you decide to get, let it be this one.
Whether you need to condense the clutter on your desk or looking for new ways to personalize your Apple devices, we hope this list of accessories has helped you. Keep in mind your own style and price when exploring options for your next add-ons. Be sure to come back to our blog for the latest in Apple news and visit our Fix Apple Now Weston location for expert repair services.