Why Are Apple Repairs So Expensive?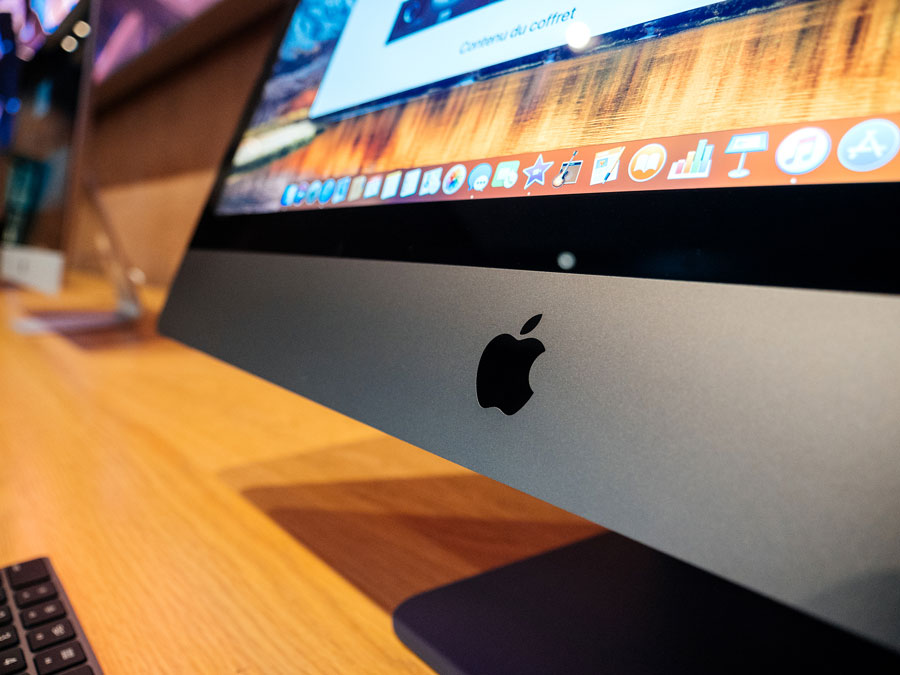 Dangerously Expensive Moments

We have all experienced the knot in the stomach, the tightness in the throat, the involuntary gasp of horror as our iPhone tumbles to the hard ground or a glass of water tips dangerously close to our MacBook. Sometimes, we breathe a sigh of relief, finding that our screen sustained the fall or the water narrowly missed our expensive computer. Other times, a single misstep or clumsy moment results in an unusable screen or a completely destroyed hard drive.
AppleCare+ coverage can help take the sting out of such incidents, but we don't all have AppleCare+. For iPhones that are out of warranty, repairs provided by Apple can cost $149-$399 for earlier models and up to $599 for newer iPhone X, 11, and 12 models. Out-of-warranty MacBook battery-related repairs can cost up to $199, and other kinds of Apple repairs reportedly cost up to $1,475 when provided directly by Apple.
Reasons for Expensive Repairs
Consumers Are Willing to Pay

Apple products are meticulously designed, and the mechanisms in them are complex. This is true. But that does not mean that only Apple employees can understand or fix Apple devices. Apple charges high prices for repairs because people have been willing to pay those prices in the past, mostly due to the mythology around Apple as a company. However, Qualified Independent Repair Providers, like Fix Apple Now, are experts in Apple repair and can usually solve your iPhone, MacBook, iPad, and Apple Watch problems at a lower cost, without sacrificing speed or quality.
Low Repairability in Exchange for Streamlined Design

Apple is under pressure to keep reducing the size and weight of all its devices. This requires creative solutions for fitting multiple layers of complicated machinery together. For instance, the RAM on newer MacBooks is soldered in place, whereas the RAM on prior models was removeable. If your RAM is damaged by moisture or an impact, it is nowhere near as easy to replace as it used to be. Repair may not be impossible, but because the repair is more difficult, the price for Apple repair has been driven up.
iPads are possibly the most difficult of all the devices to repair because of their unique design and the adhesive used to hold all the components together in such a compact space. Apple is often more likely to replace the entire device or at least certain components because it is incredibly challenging to repair iPad components without potentially compromising others.
One-Size-Fits-All Repair Procedures

Repairs performed by Apple may also be expensive because Apple processes so many repairs and, to speed up the repair process, may lean toward repair procedures that are more advanced and costly (like complete part replacements rather than repairs) because those procedures are more likely to get a greater percentage of devices back in working order. This allows Apple to spend less time performing diagnostics and more time following the same streamlined procedures to fix every item that comes in for repair. Certain Apple repair procedures are encouraged over others because they are proven to work on the largest number of devices, even if those procedures might be overkill for some devices.
At Fix Apple Now, we put time and energy into correctly diagnosing the issue and pinpointing the repairs that need to be made, which means you don't have to pay for complete part replacements unless it is absolutely necessary. Apple does not have supernatural device components or magicians working for them. They simply have recognizable branding and a reputation for perfection. Independent providers are perfectionists, too, and we have access to high-quality materials and technicians who are eager to customize a solution for your device.
Using Independent Apple Repair Providers

At the end of the day, Apple repairs tend to be costly because of the Apple brand and its established history of high-priced repairs. Apple also has to be uncompromising about which repairs it performs because of the volume of repairs they do, their reputation, and their warranty. Consumers want the best-quality repairs and will pay the prices, so the prices are high. Even so, savvy consumers have learned that Qualified Independent Repair Providers can perform Apple repairs at the same high-quality level, often more cheaply and more conveniently, considering places like Fix Apple Now may be located closer to home.
Replacing or Repairing

Some people see how expensive Apple repairs might be and wonder if they should invest in an entirely new device instead of spending money on repairs. Avoid jumping into an expensive new purchase until after you have had a qualified expert look at your device. At Fix Apple Now, we offer free diagnostic consults, which means we can diagnose what the issue is and give you an estimate for the repairs at absolutely no charge. Then, you can decide if you want to trade in your old device or let us repair it. We can fix most issues the same day, and just like Apple, you can mail your device to us if that is more convenient than visiting us in Weston or Hallandale, Florida.
It is easy to panic when an Apple device goes down, but do not assume that Apple repairs have to be expensive. Our repairs typically cost less than $199 even for new iPhone models, which is a major savings compared to $599 from Apple. We have access to parts that are of equal quality, and our technicians are second to none. Don't pay for a brand; pay for experience and expertise.
Get a Consult Today

Repairing your Apple device is usually more cost-effective than replacing it or sending it to Apple for expensive repairs. Fix Apple Now has two locations in Florida where you can talk with Apple experts directly, but we also have a convenient mail-in service. To get a free diagnostic consultation, contact us today.