Should you Restart, Restore Your iPhone or Opt for a Factory Reset?
Warning
: Undefined variable $size in
/var/www/wp-content/themes/fixapplenow/content.php
on line
108
Warning
: Undefined variable $attr in
/var/www/wp-content/themes/fixapplenow/content.php
on line
108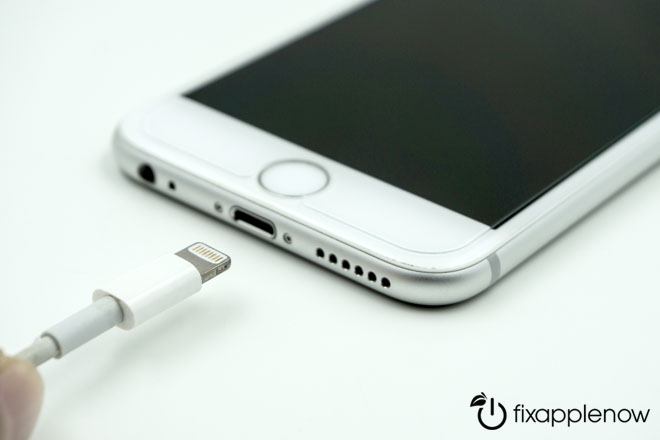 Even though you love your Apple device, sometimes you may have to reboot, reset or restore your iPhone when it starts freezing or becomes a little glitchy. So, when do you know when you need to restore your iPhone? When should you simply reboot? And, when is it necessary to reset your device to its factory settings?
Have you rebooted lately?
Sometimes we just need to stop what we are doing on our smart devices and reboot to realign our smart world. Many times all of the data and daily use of our iPhone will require a simple act of restarting your device to adjust the settings again. Don't fool yourself into thinking that your iPhone doesn't ever need to be turned off as long as you are alive. Restarting your device can help improve performance, especially if you are dealing with frozen apps or other glitches. You may not need to restore your iPhone if a simple restart can do the trick.
Restore your iPhone
It's easy to restore your iPhone from iTunes or iCloud. Once you have decided how you will restore your device, you can erase the content and restore your iPhone from the best backup choice. Many people will manually back up their iPhone with iTunes and others prefer iCloud. Check the amount of storage you have available with iCloud and if you need more, you can manage iCloud storage in Settings.
Following the onscreen setup is easy and your data should quickly transfer to your iPhone after you sign into your Apple ID and start to restore your iPhone. You can choose to restore apps, music and other settings. After you restore your iPhone, you can get back to enjoying all of its perks.
Factory reset might be the answer
When you or your Apple technician decides a factory reset might be the best answer to help improve your iPhone's performance, don't feel like you are going to lose everything. Yes, a factory reset wipes your device of all of your personal settings and data you have obtained over the years. But if you have backed up your iPhone, you can restore your iPhone. A factory reset is needed occasionally to help troubleshoot repairs and improve performance. An Apple technician can recommend a factory reset of your device to help fix software errors or if you decide to sell your phone and want to remove all of your personal data from the iPhone.
Steps for a Factory Reset
If you want to handle the resetting your iPhone to its factory settings by yourself, use these steps as a guide. If you prefer having an Apple repair tech perform the factory reset, feel free to drop by one of our stores and we will be happy to assist you.
Select Settings, then tap on General. Scroll down until you find Reset.
Select the option to Erase All Content and Settings.
Enter your Apple ID password and sign into your account.
Be patient while your iPhone resets to factory settings. This process can take approximately two minutes. Once it is finished, you should see the Hello screen.
Whether you choose to restart, restore your iPhone or reset it to factory settings, Apple helps make it easy to access your data via the iCloud and iTunes. Need a fix? Contact us at Fix Apple Now and we'll be happy to help you figure out any problems you are having with your iPhone, iPad or Mac.
"If you liked this post, please share it on Social Media"