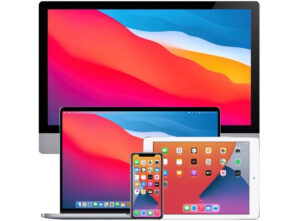 iPad & Mac Repair - Hallandale Beach, FL | Fix Apple Now
Premium Apple Repairs for Hallandale Beach Area
At Fix Apple Now, we have tried to make it as easy as possible for our Hallandale Beach customers to have all their Apple devices, iPads & Macs repaired by our highly experienced technicians. Below you can find driving directions to help you get from Hallandale Beach, FL. to your nearest Fix Apple Now store, situated in Weston. You can either copy the driving instructions below or click here for a larger map and driving directions.
Alternatively, if you do not have the time or don't want to drive to your local Fix Apple Now store, we operate a mail in repair service where you can post your faulty tech items to us to fix for you. Once repaired, we can mail them back to you.
Most Popular Apple Repairs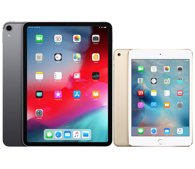 Broken iPad? Why not try the repairs by Fix Apple Now, skilled technicians able to fix a wide range of iPad models. Cracked screens, battery replacements and charging ports. We offer fats turnaround repairs, affordable prices and high-quality iPad repair for Hallandale Beach, FL area.
Repairs can be carried out within 6 to 24 hours. Have you dropped and broken your iPad screen? The screen repair is one of our most called out repair service. Our technicians have repaired 1000's of iPads, so experience in the repair procedure is extremely high.
Hallandale Beach, FL Mac Repair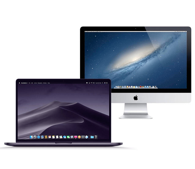 Fix Apple Now offer fast turnaround Mac repair for Apple users in Hallandale Beach, FL we provide expert, dedicated repairs daily via our in store team. Our repairs are reliable, affordable and backed up by our warranty on parts and labor. We only deal with out of warranty repairs on Macs.
Most repairs can be carried out within 1 to 4 days. We feel we are able to offer the most competitive prices as in many case our technicians can go beyond the conventional standard repairs carried out by many workshops and provide Mac repairs up to component level.
Most Common Apple Repairs
Screen repair and replacement

Hard drive upgrade and replacement

Touchpad / trackpad replacement

Battery repair / replacement

OS X virus cleanup, spyware and virus removal

Logic board repair and replacement

mac OS X Installation and upgrade

Data migration or data transfer

Mac laptop Liquid damage repair

DC In board replacement
Fix Apple Now prides itself in providing first class service, professional repair and upgrade services. Whether your laptop needs a screen repair or simply an upgrade, we can handle it!
We offer Expert repair and fast turnarounds, our repairs are affordable and reliable. Our team at Fix Apple Now specializes in screen repair and offers affordable and efficient screen replacement for your Air model.
Fix Your Apple Devices, Mac & iPad in Hallandale Beach, Florida
Visit us if you need to repair, mend, fix, replace the screen or restore your Apple devices, iPhone, iPhone 11, iPad, iPad mini, MacBook Air, Mac mini, MacBook Pro, MacBook, iMac or Mac in Hallandale Beach, FL. We specialize in fixing iPads, Macs and Apple devices. Our technicians are amongst the best and most experienced in the business and can deliver the outstanding services you've been looking for. We have vast experience when it comes to fixing broken Apple products and always strive to get your beloved device back to you quickly. Quality Apple repairs with fast turnaround for Hallandale Beach, FL area.
We can fix broken screens, failing batteries, charging ports, broken trackpads, liquid damage on your Apple laptop and more! You can get in touch with us at any time if you have any queries about our services, so why not do so right now?
Our techs have vast experience to draw upon and fix all sorts of problems with Apple devices. You can contact us at any point if you have any queries about the services that we offer, so why not do so today? We can return your device to its former glory in no time at all so talk to us today if you need to fix your Apple devices, Macs and iPads in Hallandale Beach, FL.
Driving Directions
Driving Directions From Hallandale Beach, FL to Your Nearest Fix Apple Now Store
Start: Hallandale Beach, Florida
Get on I-95 N from Hallandale Beach Blvd
Continue on I-95 N. Take I-595 W to Royal Palm Blvd in Weston. Exit from I-75 S
Continue on Royal Palm Blvd to your destination
Finish: Fix Apple Now - Weston
2806 Weston Rd #B, Weston, FL 33331
What Our Customers Say
[wprevpro_usetemplate tid="6"]