Siri says, "Upgrade to iOS 10"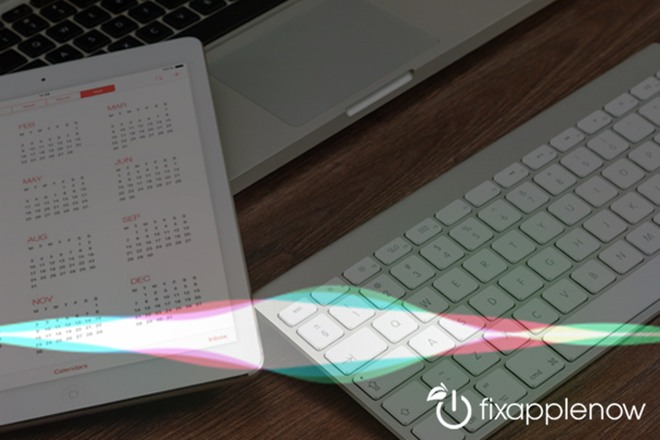 When you upgrade all of your Apple devices to iOS 10, the talk of the town right now is that Siri will be able to help you in more ways. Her snazzy self will continue to be your iPhone assistant, but with iOS 10, she'll be able to much more.Rumor has it that Siri will be able to interact with more non-Apple apps, help you send cash and will be more accessible on Macs. With these new features, Siri just might become your favorite girl next door. And, if you own an Amazon Echo, well, you've just upped the ante with double the fun because Alexa and Siri will be at your beck and call.
Siri for CarPlay
Because Siri will be able to interact with third-party apps, a whole new world is about to open up. If you have CarPlay, expect Siri the co-pilot to enhance your trip. If you aren't familiar with CarPlay, let's break it down. It isn't an in-car system that runs iOS or iOS apps, but rather a integration solution that offers a familiar iOS interface to the car's internal infotainment system. CarPlay allows you to control your favorite apps and your Apple devices via the internal system or via your voice. One of the most useful upgrades is the option for voice assistant in the car. From your automobile, simply notify Siri from the button on your steering wheel and dictate the appropriate commands. You can ask for directions via Maps, send a text message to a friend or add an appointment on your calendar.
With new third-party support, you have more control in CarPlay enabling you to adjust the temperature of the AC or heater; add and fine tune Spotify or listen to audio books from Kindle.
HomeKit haven
HomeKit is a convenient structure for communicating with and controlling your connected accessories in your home. Home automation is all the rage. Especially, if you are trying to save money and energy by turning off lights, changing the temperature on a dime and turning off appliances with the tap of a button on a smart device. Now, with Apple's HomeKit iOS 10, you will have more options to control your world.  The upgraded HomeKit will offer the ability to use Siri to control any compatible smart home devices.
Your iOS 10 Mac takes a bow with Siri
Siri and Mac together will make quite a splash this fall. It will live on your menu bar and should definitely help beef up productivity, but whether or not Siri will have a hot key or button combo, is still unknown. Set reminders, toggle settings and even call your pals with Siri on the Mac. If you need to search for a specific document on your computer, you will be able to locate that in a flash, but you can also drag and drop items with Siri's search results into documents and pin search results for future reference.
Send money via Square Cash
If you owe someone money or need to borrow a bit, Siri can help with that. With her ability to utilize third party apps, you can task her by saying, "Send $20.00 to Bob with Square Cash." Voila!
Whether you own one Apple product or several, at the end of the day, you need reliable, professional repair options for the inevitable. Consider Fix Apple Now for mail-ins or drop off repairs. Fix Apple Now can help with cracked screens, hardware issues, upgrades and RAM support. We also sell refurbished Apple products at affordable prices. #FixAppleNow