No products were found matching your selection.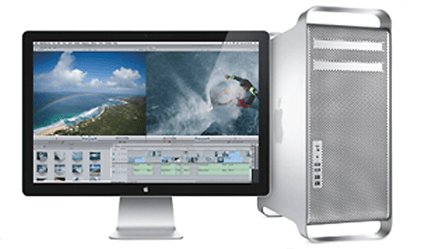 Mac Pro Repair Service
Professional repair service
We specialize in troubleshooting and solving hardware and Mac OS X problems of Apple Mac Pro  models. At Fix Apple Now, we have a team of knowledgeable Apple logic board technicians who have extensive practical understanding and experience of component level repairs.
Do you experience any of these problems with your Mac Pro computer – Mac Pro is so slow, won't turn on, spilled water on your Mac Pro, displays a blank screen, distorted or scrambled video or cracked screen, experiencing start-up or login issues, no video on the computer screen, Mac Pro restarts unexpectedly, battery won't charge, stuck or non-responsive keys, a flashing question mark appears when you start your Mac Pro; or experiencing Wi-Fi issues when using your Mac Pro? If you want to transfer data over from another Mac we offer data migration or data transfer service.
Use our mail service or stop by at our repair shop for professional repairs in Weston.