Upcoming Apple Products We Expect in 2021
Warning
: Undefined variable $size in
/var/www/wp-content/themes/fixapplenow/content.php
on line
108
Warning
: Undefined variable $attr in
/var/www/wp-content/themes/fixapplenow/content.php
on line
108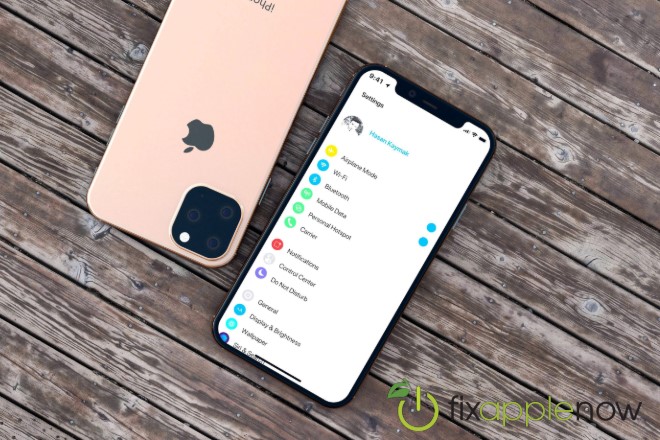 2020 was a great year for Apple products with release of the Big Sur operating system, MacBooks powered by their own M1 chip, and the iPhone 12, the first device with 5G.  Because of the big lead up last year, Apple fans are on their toes to see what 2021 has in store. As usual, rumors are swirling about upcoming Apple products. Here's the rundown of what we expect to see this year – and what we may have to keep waiting for.
Marching Into the Spring Event
Although the highly anticipated Spring event wasn't possible last year due to all the interruptions caused by COVID-19, we are expecting an online Spring event in 2021. This isn't officially confirmed yet, but rumor has it that the March event will be used to announce upcoming Apple products like:
An updated iMac with a 23" or 24" screen. This new model may be the same size as the current 21.5" iMac, but with a larger screen thanks to smaller bezels. It will contain an updated version of Apple's own silicon chip that was first introduced for MacBooks and the Mac Mini last year, which means you can expect plenty of processing power and some high speed performance.
A new 12.9" iPad Pro with a mini-LED display and possibly 5G capability.
The iPad Mini 6, which could be a little larger than previous models at 8.5" or even 9". There's speculation that it will feature smaller bezels, a Lightning port and possibly an LED display.
A ninth generation iPad with a thinner, lighter design and a lower price point. According to reports from China, this newer model may start at $299 (as opposed to $329) and may start at 64 GB of storage rather than 32 GB.
AirPods 3, which are expected to have a similar design to AirPods Pro, with a shorter stem and replaceable silicon tips to help them fit in a wider variety of ears. There may be an improvement in battery life, but we're not expecting a lot of new features. For example, Active Noise Cancellation will probably remain exclusive to AirPods Pro.
AirPods Pro 2. AirPods Pro may also be getting a redesign with a more compact, stem-free shape.
Some sources have predicted that the 2021 Spring event will be held on March 16, but so far there have been no official statements about the event or the upcoming Apple products that may be announced.
WWDC in 2021
Apple holds its Worldwide Developers Conference in June every year, where they usually announce new software updates and maybe a few upcoming Apple products. It's too soon to say whether WWDC 2021 will be another online-only event, although it seems likely. Past conferences have usually been held during the first week of June, so we expect this year will be no different.
There's not much information available yet, but we do expect a few software updates.
iOS 15
iPadOS 15
macOS 12
watchOS 18
tvOS 15
In addition to new software, the WWDC is occasionally used to announce upcoming Apple products like new iPhones, iPads or MacBooks. We're not sure what to expect in 2021, but since Apple's M1 chip was unveiled at WWDC 2020, we may be hearing about an updated version this year.
Coming This Fall
What would a lineup of upcoming Apple products be without a new iPhone? Apple traditionally introduces the world to new iPhones at a September event, although last year the pandemic pushed the launch of the iPhone 12 to October. No one knows for sure what Apple has in store for us this Fall, but rumors are spreading about a possible iPhone 13.
If a new phone does come out this year, it may not be a major change over the last model, but could include some updates like:
Camera upgrades
ProMotion, a display technology that's only available on the iPad Pro currently
Longer battery life
As we get closer to September, we'll have a better idea of what we can expect. Until then, we'll be keeping an eye out for any more leaks or predictions from industry experts.
Apple Repair Specialists
At Fix Apple Now, we're not just experienced repair techs. We're dedicated Apple geeks. Contact us to learn more about our Mac, iPad, Apple Watch and iPhone repair services offered in our store and mail-in services across the US.