Resetting Your Phone Before Getting Apple Support
Warning
: Undefined variable $size in
/var/www/wp-content/themes/fixapplenow/content.php
on line
108
Warning
: Undefined variable $attr in
/var/www/wp-content/themes/fixapplenow/content.php
on line
108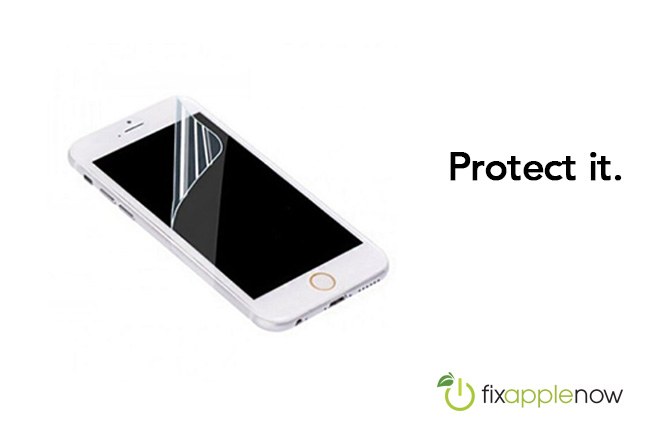 Are you planning on sending your phone in for a fix or leaving it at a local Apple support and repair store? If so, you may be uncomfortable with the idea of people you don't know having access to the personal information and data on your phone. To ease these concerns, some people choose to reset the phone to factory settings before turning it into Apple support professionals. But, how is that done? And what are the benefits?
Back up the device.
Before an Apple support appointment, you should reset your iPhone, iPod or iPad. However, first you should back up your information. This is done so when you get your device back from the Apple support professionals, you can easily load all of the photos, phone numbers and apps back onto the device in a matter of minutes. To back up your Apple device, grab a USB cable and connect your device to your computer. Once iTunes has recognized your device, click on "File," "Devices," and "Back Up Now." Wait patiently until the back up is complete and then remove your device's connection to the computer by clicking the eject button next to the device or by choosing "Controls" then "Eject Device" and unplugging it.
Apple Support Tip: Before connecting the device to iTunes, open iTunes, choose "Preferences" in the iTunes browser, click "Prevent iPods, iPhones and iPads from syncing automatically" to prevent syncing with the wrong library with can erase data on your device.
Resetting the phone.
Now that your information is saved, you can easily restore it after your iPhone comes back from the Apple support store. To reset everything to factory settings, simply tap on the settings icon and then select "General," and "Reset" all the way at the bottom of the screen. Once you tap "Reset," you'll see an option to "Erase all content and settings." The phone will prompt you to enter your passcode and if correct, it will begin to erase the data and restore the phone.
Why should you reset your phone?
A lot of information is stored on our phones, from passwords to credit card numbers and private photos. You may not even realize how much you have stored away in your smartphone until the time comes to hand it over to a stranger. If you work with a reliable Apple support team, there's probably nothing to worry about when it comes to someone looking at your phone or taking your information.
However, often times a device needs to be reset, restored, repaired or replaced. These all translate into data loss if you do not have the small device backed up. Some Apple support specialists can back up and restore your iPhone, iPod or iPad for you, but do not count on that option.
Restoring the phone.
Once your iPhone has been returned from Apple support, it's time to put all of your precious memories and information back onto your phone where it belongs. To do this, simply plug your phone into your computer with a USB cable. Once iTunes has recognized your phone, click on "File," "Devices," and then "Restore from back up." By default, iTunes will choose the latest back up. After the process is complete, your data should be restored.
If you're ever in need of an Apple support professional, trust the techs at Fix Apple Now to repair your cracked screen, hard drive, water damage, motherboard, graphics card, keyboard and more. Our professionals offer customers a 90-day warranty and price match with local competitors! And yes, they may be able to back up your data and restore it if needed.