Showing all 7 results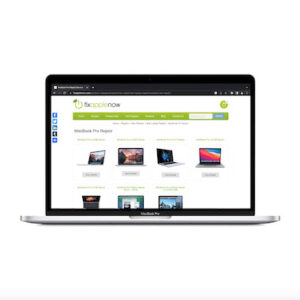 MacBook Pro A1706 Repair
Expert Laptop Repair
We can diagnose & repair any issue with Apple MacBook Pro A1706, our certified technicians replace battery, screen, repair crashed flash drive, keyboard, trackpad, water damage, logic board & more.
We understand that your MacBook Pro A1706 be facing various hardware issues such as broken screen, no image on display, not working due to being dropped, overheating, experiencing liquid damage or its battery is no longer holding the charge and discharging rapidly.
We can also help with data transfer, data recovery, macOS and iOS issues on your MacBook Pro A1706.
Our Repair Procedure
When you bring your MacBook Pro A1706 to our store for repairs, we check it in, run full diagnostics and test it beforehand, after diagnostic we will move towards how to fix, how much it will cost, how long would it take and ask for your approval; when you approve the repair we will proceed to replace the broken parts, and then test it again to ensure everything works as expected.
Our MacBook Pro A1706 Repair Covers
Screen is broken or damaged

Not turning on or stuck on Apple logo

Battery not charging or needs to be replaced

Flashing folder with a question mark

Crashed hard drive or SSD

Trackpad or keyboard is not working

Logic board needs to be repaired

Accidentally spilled water or a drink

macOS issues or Os needs to be reinstalled