iOS 10 Quick Fixes to Common Problems
Warning
: Undefined variable $size in
/var/www/wp-content/themes/fixapplenow/content.php
on line
108
Warning
: Undefined variable $attr in
/var/www/wp-content/themes/fixapplenow/content.php
on line
108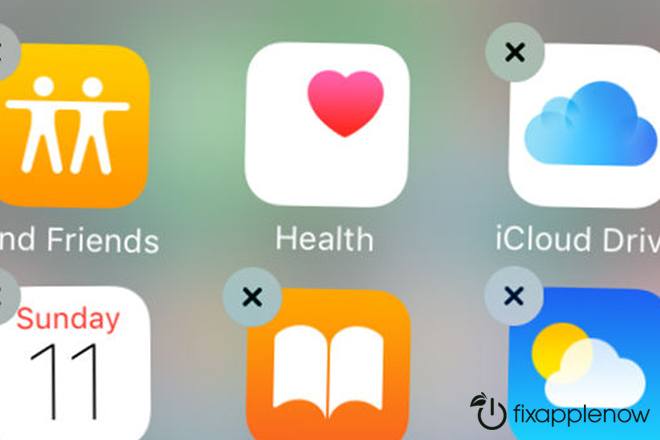 Apple launched iOS 10, the biggest next-generation operating system for the iPhone, iPad, and iPod touch this fall, stating it was the "biggest release ever" for iOS users offering major updates for a variety of apps and features, including iMessages (text messages), Photos, Maps, Apply Pay and more. If you haven't downloaded it, yet. You better get on it. You won't be disappointed.
The biggest iOS release
This version of Apple's mobile iOS 10 (operating system) has a lot happening. The stand out add on's have changed the way folks think about their Apple devices. iOS 10 has basically transformed the way users text, write and communicate. Notifications and interactions are different and go above and beyond what we have sent before now. People are using new features to show emotions via emojis, animated gifs and other animated formats, such as invisible messages that appear with touch functioning. But with every new update, there will be glitches. Here is what we have found so far:
Losing the apps
One great way to decrease the amount of storage you are using on your device is to get rid of unwanted apps. iOS 10 allows you to remove apps like stocks. Removing apps that you don't use makes more room for the apps that you do use. Hold down an app by pressing it until all of the apps you can delete have an "x" in the upper right-hand corner. Once you deleted an app, the app icon will disappear off the face of the phone.
Here is a list of some of the apps you can delete when you update your operating system to iOS 10.
Stocks
FaceTime
iCloud Drive
Compass
Calendar
Find My Friends
iBooks
iTunes Store
Voice Memos
Calculator
Mail
Maps
Notes
Podcasts
Reminders
Is your battery power draining?
The iOS 10 and previous versions have been on the chopping block with users from time to time due to quick draining batteries.  Excessive battery drain can cause stress for many #appleaddicts because they use their smartphones for so many reasons, including organizational, calendar alerts and immediate communication. The iOS device has been touted for offering longer battery life, but some users haven't noticed much of a difference compared to earlier operating systems. If you are charging your phone more than usual, make sure you reboot and restore your iPhone, if needed.
Unlock the potential of your lock screen
Some folks may be upset that the lock screen can function more than ever before. From your lock screen, simply hold up your iPhone you, a friend or stranger will be able to do the following with the iOS 10:
Slide right to open your camera and take a photo
You can respond to messages from the lock screen by pressing the notifying message
When you raise the phone, you can wake up the lock screen
Use 3D Touch to jump into a notification immediately
Slide left when you want to open widgets
Many third-party apps were built to be iPhone 7 savvy and help unlock more potential with the iOS 10. The new operating system not only gives you more communication capabilities but help attract new opportunities to make friends and stay in touch with old pals, communicate with new ones and the grab attention in general.