AirDrop with Ease: Apple Family Sharing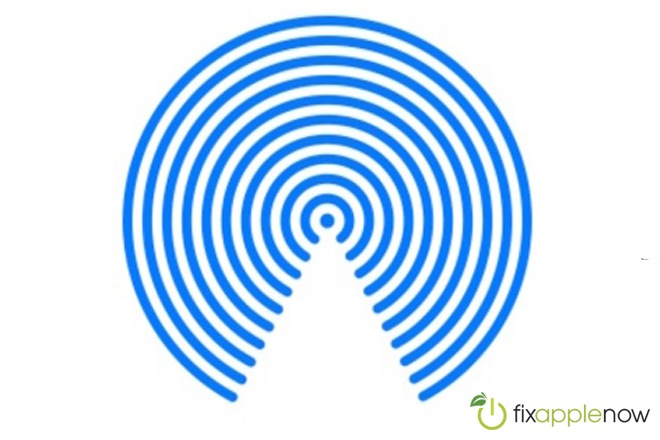 There is an application that is built into Apple devices that makes it easy to directly transfer images, videos and documents between members of the Apple family.
AirDrop allows quick and easy file transfers between AirDrop-enabled iPhones, iPads and Macs. On iOS devices, Bluetooth Low Energy (BT LE) is used to discover, broadcast signals and establish a connection. Using an encrypted identity associated with your Apple ID to create a secure peer-to-peer Wi-Fi connection.
Unlike the unreliable AirDrop introduced in OS X Lion, the current version of AirDrop is efficient and fast. Wi-Fi must be turned on for the AirDrop to recognize each device. On iOS 7 or later, enabling AirDrop switches Bluetooth and Wi-Fi on by default.
It is a great tool for people who have multiple Apple devices and for offices using Macs and iPads. However, there are some restrictions to AirDrop transfers. Devices must be within 30 feet of each other and file sizes are limited to 10gb, which is significantly more than Mail or Messages can manage. However, the type of data you can transfer is hardly limited. You can AirDrop videos, photos, audio, contacts, map locations and just about anything. There may be some limitations when trying to share from other apps.
To send and receive via AirDrop, there are minimum requirements. It's easy to see if your Apple devices have the ability to use AirDrop. If you see AirDrop on a Mac or iOS device, you can use it. Search for the application on the Mac by choosing "Go" in the Finder menu bar or sidebar. Find AirDrop on an iPod Touch, iPad or iPhone by swiping up from the bottom of the screen and selecting AirDrop in the Control Center.
In general, to share content between two devices with AirDrop, both require iOS 7 or later or OS X Yosemite or later on a Mac. If the receiving Mac model is 2012 or older, select "Search for an Older Mac" in the AirDrop window of the sharing Mac. If the sender can't receive the sent items, make sure "Block all incoming connections" is turned off in the Security & and Privacy preferences. If the AirDrop recipient is configured to receive documents from "contacts only", makes sure both the sending and receiving Apple devices are signed into iCloud and that the contact email or phone number of the Apple ID is listed in the contacts of the receiving device.
In order to share something, tap the Share icon and you will see an option to share with AirDrop. Choose where you want the item sent. The recipient can then accept the transfer. When transferring data between OS X and iOS using AirDrop, you must be running iOS 8 or later and OS X Yosemite (10.10) or later.
Remember that AirDrop sharing requires the devices to be close in proximity, but they do not have to be on the same Wi-Fi network. AirDrop requires a Wi-Fi connection that supports Personal Area Networking (PAN), so that when within range of each other, the devices can communicate using a peer-to-peer method of connecting.
If you have questions about AirDrop or anything Apple, don't hesitate to contact a certified Apple repair technician at Fix Apple Now. We offer on-site training and affordable repairs for Apple products.